12 Things Freight Agents Should Seek in a Broker Partner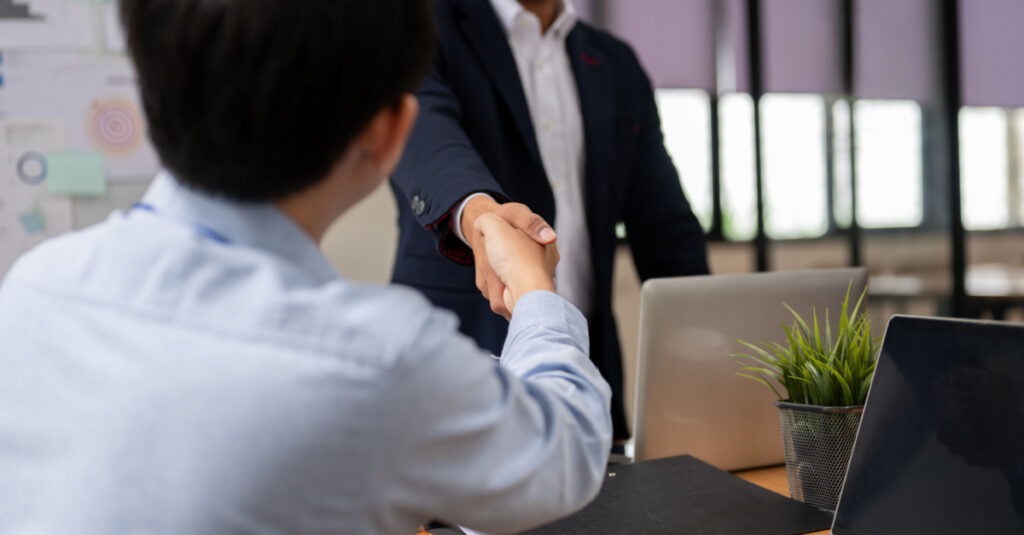 In the dynamic and often volatile transportation and logistics industry, independent freight agents carve their own paths, driven by the promise of a lucrative commission-based opportunity. With the world's economies depending on seamless cargo movement, these agents hold the power to make a difference. Their unique advantage lies in the ability to work from anywhere, at any time, with a singular goal: building strong and lasting relationships with customers and carriers to ensure the smooth flow of shipments.
Yet, amidst this liberating autonomy, a looming shadow of risk threatens to dampen their journey. The key to success lies in finding the right brokerage, a crucial element that can make or break their ambitions. Like a compass guiding them through uncharted territory, the ideal brokerage partner provides unwavering support and unmatched expertise, safeguarding their journey to prosperity.
This article delves into what freight agents should look for in a freight brokerage and how American Group's American Dream program will enable you to keep a high degree of autonomy while getting the support you need to succeed.  
Twelve Key Factors to Research 
When joining an established freight brokerage, freight agents should consider several factors to ensure a successful and mutually beneficial partnership. Here are some key aspects a freight agent should research:
1. Reputation and Credibility
Research the brokerage's reputation in the industry. Look for reviews, testimonials, and feedback from other agents, shippers, and carriers. A brokerage with a positive reputation is likely to provide better support and opportunities for its freight agents.
In business since 2006, American Group is one of the nation's fastest-growing freight brokerages. Operating from a foundation of honesty and integrity, we have an A+ rating with the Better Business Bureau and are a Diamond-level brokerage. 
2. Financial Stability
Consider the brokerage's financial stability and track record. A financially stable company is more likely to invest in technology, training, and resources, which can benefit its freight agents.
American Group benefits from the substantial backing of a corporate family of companies exceeding $1 billion in value.
3. Commission Structure
Ensure the commission structure is competitive and aligns with your income goals. Clarify how and when commissions are paid and if there are any additional fees or charges.
American Group's commission structure is among the industry's most competitive, guaranteeing all commissions for paid invoices. Commissions are paid weekly via direct deposit.
4. Technology and Resources
An established brokerage should offer advanced technology tools and resources that streamline operations, load tracking, and communication. Access to a robust transportation management system (TMS) can significantly improve efficiency.
American Group utilizes an industry-leading TMS, real-time tracking platforms, and data analytics tools to optimize workflows, improve communication, and increase efficiency—all major selling points you can use to entice prospective clients.
5. Training and Support
Inquire about the training and support provided to new and experienced freight agents. Look for brokerages that offer comprehensive onboarding, ongoing education, and mentorship programs to help you succeed.
The

American Group File Locker

is a cloud-based repository of collateral materials, forms, training materials, presentations, and general information to support your sales efforts. We provide our agents with the necessary tools to begin succeeding immediately and support your career growth in the logistics industry.
6. Geographic Coverage
Consider the brokerage's reach and if they operate in the regions or industries you are interested in serving. A brokerage with a wide geographic coverage may offer more opportunities for business growth.
Freight agents just like you located throughout North America are the heart and soul of American Group's effort to deliver exceptional customer service and value across the United States, Canada, and Mexico.
7. Carrier Network
Evaluate the brokerage's existing carrier network. A well-established and diverse carrier base indicates the brokerage's ability to secure capacity and handle various types of freight.
American Group leverages a broad mix of pre-vetted national and regional interstate or metro-to-metro carriers, offering standard, guaranteed, and expedited options. Our full and partial truckload services include 53- and 48-foot dry vans, temperature-controlled reefers, flatbed configurations of all types and lengths, and hazmat and port-certified drivers. The expedited division offers time-definite solutions (including via air), dedicated team drivers, sprinter vans, and hand carry as needed. The new international division offers instant rate quotes for air or ocean, import or export—even door-to-door!
8. Compliance and Insurance
Ensure that the brokerage is fully compliant with all legal and regulatory requirements. Additionally, confirm that they have adequate insurance coverage, protecting the company and its agents from potential liabilities.
American Group is a multi-year member in good standing of the Transportation Intermediaries Association, has an A+ rating at the BBB, and is rated as a Diamond Brokerage (Truckstop.com). Our brokerage license, bond, and insurance are all in good standing.
9. Contract and Terms
Carefully review the contract and terms offered by the brokerage. Pay attention to exclusivity clauses, non-compete agreements, or other contractual obligations that may impact your freedom as a broker freight agent.
If you have been an independent freight agent long enough, you've undoubtedly been forced into a bad agreement along the way. That won't happen with American Group. Our agreement does not have a non-compete clause; we prefer to earn your business and loyalty.
10. Communication and Transparency
Gauge the brokerage's communication practices and their transparency with freight agents. A company that fosters open communication and keeps agents informed about changes and opportunities is preferable.
American Group has built its stellar reputation on communication and transparency, which is why we insist a live, experienced person answers the phone 24/7 to address customer concerns. We afford that same courtesy to our freight agents. If you cannot find what you're after, reach us through our agent support hotline (480-361-5851 or 480-692-8058) or

chat with us online

.
11.  Growth and Success Stories
Seek evidence of the brokerage's success and growth in the industry. Look for case studies or success stories highlighting the achievements of their freight agents.
American Group has experienced tremendous growth, thanks to the tireless efforts of dedicated freight agents like you. We have a treasure trove of case studies and customer success stories in our American Group File Locker.
12. Company Culture
Consider the brokerage's company culture and values. An organization that aligns with your personal values and work style can lead to a more enjoyable and productive working relationship.
American Group is a family-oriented company that follows the Golden Rule: treat others as you'd like to be treated. Our core values of integrity, high business ethics, loyalty, and gratitude permeate every facet of our relationships with customers, employees, and freight agents. At American Group, you're more than just a number—you're the reason we succeed!
Before making a decision, don't hesitate to ask questions and seek clarification on any concerns you have. A transparent and responsive brokerage should be willing to address your inquiries and provide the information you need to make an informed choice.
Come Home to a Brokerage that Values Freight Agents
American Group recognizes the immense value of sales-oriented freight agents, as they are the driving force behind our growth and achievements. Whether you're a seasoned veteran or a newcomer in this field, our American Dream program offers equal opportunities for success and prosperity.
At American Group, we don't treat you as just another number; we consider you a part of our family. Our success thrives on the diversity of our freight agents, and we equip them with the necessary tools and technology to excel in building relationships that foster business growth.
If you're searching for a new freight brokerage partner that empowers you to maintain autonomy while receiving unparalleled support, let's have a conversation. Together, we can achieve remarkable success!