How to Become a Freight Brokerage Agent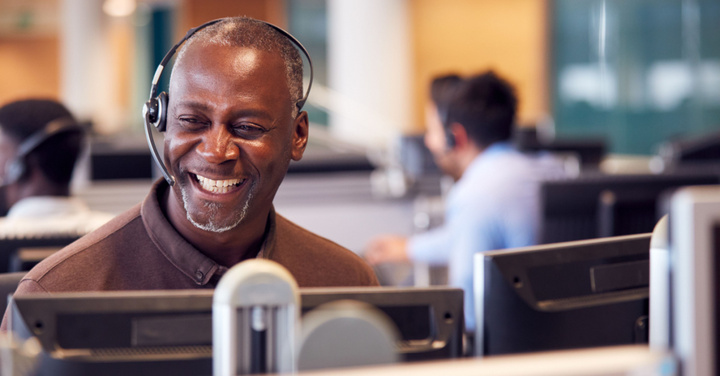 Are you looking for a career that offers a high salary and a flexible lifestyle? Have you considered becoming a freight brokerage agent? As a transportation intermediary, freight brokers are responsible for connecting shippers with carriers to move freight. The role of a freight broker comes with many advantages. Benefits include the ability to work from home, unlimited earning potential, and the opportunity to build long-lasting relationships with clients. In fact, the average salary for a freight brokerage agent in the U.S. is $88,948, making it an attractive option for those looking to start a new career or make a career change. Working in any area of logistics is hard work, but for those willing to put in the time and energy needed to gain expertise, the returns on the investment can be exponential. 
What is a Freight Broker?
Choosing to become a freight broker or a freight agent in the transportation industry largely depends on personal career goals and preferences. Freight brokers have more legal responsibility as they must be licensed through the Federal Motor Carrier Safety Administration (FMCSA) and have an obligation to pay carriers and shippers for their services. In contrast, freight agents work under a licensed broker and do not have the same legal responsibility.
Freight brokers also typically earn a higher income than freight agents due to their increased level of responsibility. However, becoming a freight broker requires more time, effort, and resources than becoming a freight agent. Ultimately, it is up to the individual to decide which path aligns with their career goals and priorities.
How to Become a Freight Broker
Build Industry Expertise
Understanding the challenges within the transportation industry is critical for those considering a career as a freight broker. As the intermediary between shippers and carriers, brokers play a pivotal role in moving freight. They must have a deep knowledge of transportation operations to provide counsel, predict, and problem-solve challenges throughout the supply chain.
Staying up-to-date with industry trends and news is essential for gaining expertise and providing top-notch customer service. This can be done by networking, attending industry conferences, following industry leaders on social media, and subscribing to industry publications. With this knowledge, freight brokers can help clients navigate the complexities of the transportation industry and offer solutions that meet their unique needs.
Providing value through expertise is critical in a highly competitive industry like freight brokering. Brokers who have a comprehensive understanding of industry trends and challenges are better equipped to identify solutions that meet their clients' needs, negotiate favorable terms, and provide superior service. This expertise is what sets successful freight brokers apart from their competitors and helps them build a thriving business.
Find a Training Program
Training programs offer more structured and formal education than gaining expertise through networking and industry news and trends. These programs provide a comprehensive industry overview, covering topics such as transportation regulations, freight forwarding, logistics management, and more.
Training programs can be found online, through trade schools, or through transportation companies that offer employee training programs. These programs provide hands-on experience and often involve working with experienced professionals who can offer guidance and mentorship.
While gaining industry expertise can lead to quicker success as a freight broker, attending a training program can help brokers build a solid foundation of knowledge they can draw upon throughout their careers. These programs can help brokers learn best practices, develop problem-solving skills, and gain experience working with real-world scenarios.
It's important to note that while training programs can be an excellent resource for up-and-coming freight brokers, they should not be seen as a substitute for maintaining industry expertise by staying up-to-date with industry news and trends. Combining the knowledge gained from training programs with industry expertise can help freight brokers provide unparalleled service to their clients and build successful businesses.
Find the Right Partner
Finding the right transportation solutions provider to partner with is vital for freight brokers looking to build a successful career in the transportation industry. An experienced provider offers a solid foundation that a broker often cannot get on their own. 
Working with the right partner offers access to an established carrier network that provides reliable and timely delivery services. This gives brokers an edge in the highly competitive transportation industry, where the quality of service provided can make or break a business.
In addition to carrier networks, a reputable partner also offers advanced technology that streamlines operations, allowing brokers to manage loads more efficiently and with greater visibility. The right technology can provide a competitive advantage in an industry where time and efficiency are critical.
Perhaps most important is a reputable partner's leadership and expertise. Partnering with an experienced transportation provider allows brokers to learn from seasoned professionals who have navigated the industry for years and can offer advice and mentorship to help brokers and their agents grow and succeed. 
The Future of Freight Brokers: A Growing Industry Demands Skilled Workers
The transportation industry has been a key driver of economic growth for decades and shows no signs of slowing down anytime soon. In fact, the industry is projected to experience significant growth in the coming years, with a compound annual growth rate of 3.6% from 2021 to 2025.
As businesses look to optimize their supply chains and reduce transportation costs, the need for experienced and knowledgeable freight brokers will only continue to increase. Freight brokers help shippers find carriers that can transport their goods at the best possible rates, while also managing logistics and providing valuable insights into the transportation market. This focus on "skilled workers" and the human-centered experience that brokers can provide to customers makes freight brokerage an ample opportunity for those seeking longevity and value-add in a career move. 
Interested in Becoming a Freight Brokerage Agent? Contact American Group Today
Becoming a freight broker or agent in the transportation industry can provide a lucrative and fulfilling career path. It requires a combination of industry expertise, formal training, and the right partnerships to succeed. As the transportation industry continues to grow and the demand for skilled workers increases, now is the perfect time to consider a career in freight brokering. American Group is currently hiring and actively seeking new talent! Don't miss out on this opportunity to build a successful career in an exciting and growing industry. Contact American Group today to learn more.