What is Concierge-Level LTL Shipping?: The Power of Customized Service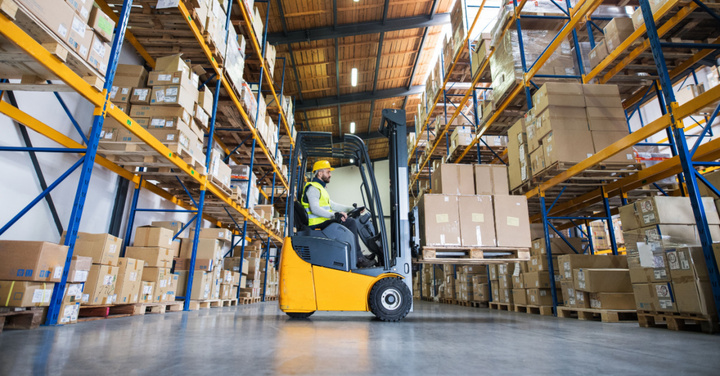 Logistics and transportation is complex, especially when it comes to LTL (Less-Than-Truckload) shipping. LTL is a great option for businesses that need to ship smaller-sized freight, but there are multiple challenges to quoting, booking, and tracking LTL. Having a trusted partner who understands the nuances of LTL and can provide a high level of personalized, "concierge-level" service can eliminate the confusion and ensure a smooth and cost-effective LTL experience.
This blog will define LTL freight shipping, examine the various challenges of traditional LTL, and explain how concierge-level LTL support from an experienced broker partner can simplify shipping at every stage.
What Is LTL Shipping?
As the name implies, LTL freight shipping is designed for shipments that do not require a full 48- or 53-foot trailer. Standard LTL loads weigh less than 10,000 pounds loaded on 6 pallets or less, although there may be exceptions to this rule based on commodity characteristics or carrier preference. LTL consolidates freight from multiple shippers into a single trailer, with each shipper paying a portion of the costs based on their space.
LTL freight shipping relies on a high volume of these small shipments moving through a hub-and-spoke network of lanes and terminals. This means a cross-country LTL shipment will typically move over several legs and be transloaded several times at terminals throughout a carrier's network before final-mile delivery to its destination. 
Despite its seemingly complex nature, LTL shipping is useful for an array of circumstances – from small-to-medium businesses that currently lack full truckload demand to high-demand products that need to be shipped immediately to fulfillment centers across the nation. LTL shipping also supports a number of requests that truckload typically cannot, like residential pickups and deliveries or liftgate requirements. 
Unfortunately, despite the benefits and usefulness of the shipping LTL, shippers are often faced with hurdles and challenges in navigating the process.
Challenges of Traditional LTL Shipping
Shippers and carriers are constantly in flux with the economy, as well as with one another. In a perfect world, both parties would work hand-in-hand to create seamless goods distribution, but the reality is that both are looking to protect margins and expand profits regardless of economic market conditions. Additional challenges of LTL shipping include:
Getting an LTL Quote
LTL shipping rates are determined by multiple factors: pick up and destination zip codes, class, weight, number of pallets, packaging types and any additional services. To get an accurate quote, all information must be accurate and complete. LTL carriers will inspect freight upon pickup, and any discrepancies between the booking and actual freight details could result in additional charges. 
Classifying Freight
Freight class, or NMFC (National Motor Class Classification), is an industry standard system used to identify freight and simplify product evaluations for LTL shipping. Freight class is determined based on density, ease of handling, liability, and stowability. Correctly indicating freight class is vital to getting an accurate rate and avoiding reclassification or dealing with invoice corrections when a freight audit is performed. 
Tracking LTL Shipments
Once LTL freight is picked up from a shipper, it can be difficult to obtain tracking updates on where it is and when it will be delivered. Online tracking portals typically aren't updated regularly, or provide only basic information on the last known terminal location. Carrier call centers often have long wait times, and may still only result in vague updates with no estimated delivery date. 
Auditing LTL Invoices
One of the biggest challenges to LTL shipping is auditing invoices to ensure that what is being billed lines up with what was quoted. Often, final invoices may not match quotes due to differences in freight weight or dimensions, accessorial services that were not indicated at booking, or oversize charges for goods that overhang the pallet. Verifying the validity of additional charges and disputing them with carriers is both time-consuming and frustrating.
Managing LTL Freight Claims
Due to the nature of LTL freight shipping, with multiple touch-points and transloads, the risk of damage is higher. Unfortunately, filing LTL freight claims is a challenging process that requires a detailed paper trail and a high level of followup and persistence. Shippers often fail to substantiate claims or just give up due to procedural complexity, costing them valuable revenue. 
Concierge-Level LTL: Customized Support Every Step of the Way
What exactly is concierge-level service in LTL shipping? Consider a concierge at a hotel, who acts as a local expert and provides personalized recommendations and customized experiences for guests. A concierge utilizes their knowledge of local sites, restaurants, and events and can assist guests with reservations, tickets, and transportation around the city. 
Similarly, concierge-level LTL service utilizes expert knowledge and experience to provide shippers with customized support and guidance through the LTL freight shipping journey. American Group understands the complexities of shipping LTL and aims to simplify the process for shippers of all sizes. Their team of dedicated LTL professionals is available to support LTL shipments every step of the way, from preplanning through post-shipment.
1. Preplanning 
Strategic RFPs and pricing exercises are critical for companies that ship LTL consistently. Establishing freight contracts not only helps to control costs, but can also establish strong carrier relationships that can drive further efficiencies in the long-term. Unfortunately, LTL RFPs require a high degree of planning and data analytics, which can be taxing on logistics teams. The good news? Concierge-level LTL services can help even in these early stages!
American Group is committed to ensuring fair pricing across an LTL network and can help produce and manage RFPs on a shipper's behalf. Their team of pricing analysts work directly with LTL carriers to negotiate rates on a lane-by-lane basis, while vetting individual carriers for performance in specific regions. Additionally, they are well-versed at negotiating reduced accessorial fees and surcharges in exchange for committed volumes, minimizing the impact of additional fees, reclassifications, and invoice audits on the backend. 
2. Rating, Booking, and Tendering
Regardless of whether LTL shipments are moving under a contract or a spot quote, accurately rating individual shipments is essential to ensuring downstream processes run smoothly. Rating requires accurate and detailed information on pickup and delivery addresses, commodity, piece count, packaging type, pallet quantity, dimensions, weight, and NMFC class code. An error in any entry can result in BOL errors, missed pickups or deliveries, or even carrier refusal to load. What a mess!
American Group's concierge LTL service gives shippers personalized support to make sure shipment information is accurate and complete. Unsure of an NMFC code? Want to confirm that cases are loaded on pallets in the most effective way? Think a delivery may require a liftgate? American Group is there to ensure details are right the first time!
With the right details in hand, American Group makes it easy to collect and compare carrier rates and transit times. This ensures that every LTL shipment goes with the right carrier, at the right price, and the right schedule to meet the customer's needs. Booking and tendering LTL shipments with the best carriers has never been easier.
3. In-Transit
American Group understands the frustration of having LTL shipments seemingly fall into a black hole after pickup. That's why they are dedicated to managing shipments throughout transit to ensure the best possible outcomes. Need an update? No more endless wait times and inaccurate carrier websites – American Group provides updates in their TMS at the click of a button or a quick call to their live support team.
Of course, LTL shipping does not always go according to plan. Regardless of rating accuracy and tracking updates, issues are bound to arise now and then. However, having a concierge LTL team to assist with exceptions management can make all the difference. American Group has the expertise and the carrier relationships to navigate complicated issues on the shipper's behalf – from tracking down lost freight to recovering shipments to make on-time delivery, their team will take action to minimize the impacts of LTL disruption.
4. Post-Shipment 
The LTL shipping process does not end when freight makes it to delivery. Post-shipment processes can be some of the most complex of all, as they include invoice auditing, freight claims resolution, and potential return authorizations. Logistics teams must often work closely with accounting teams on post-shipment issues, often taking weeks or even months before finding a resolution.
Concierge-level service from American Group can help reduce post-shipment headaches and reduce resolution times, with personalized, real-time support. The American Group team works directly with carriers to dispute inaccurate charges and follow up on freight claims, easing the pressure on logistics and accounting. 
Get Concierge-Level LTL Service with American Group
With 30 years of experience, American Group is dedicated to concierge-level service. That means getting shipments right on the front end, while supporting any issues that come up on the backend. We work closely with shippers to strategize and optimize transportation networks, while minimizing costs at every step. 
Contact American Group today to learn more about our customized LTL shipping solutions and allow us to show you the difference simplified LTL shipping can mean for your business.