The Benefits of Less than Truckload (LTL) Shipping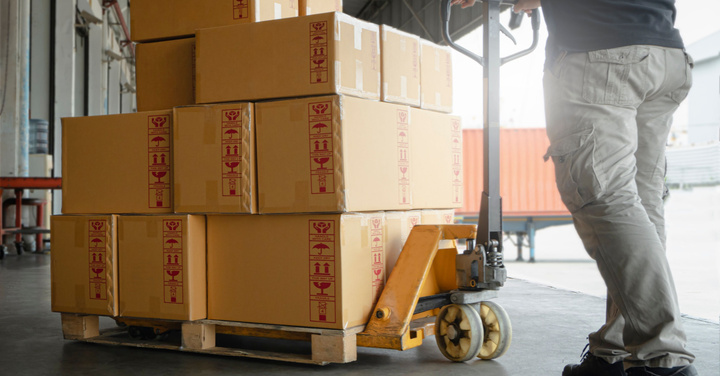 With any shipping decision, options must be weighed to align with company priorities. What is most important? A critical on-time delivery? Cost-savings? Mitigating market volatility? Perhaps it's the security of your product. There's no one-size-fits-all answer; each customer and each shipment is different, and the benefits will differ, too.
In this article, we will provide an overview of the advantages and best practices of LTL, specifically, as a preferred shipping method.
Understanding LTL Shipping
For shipments not large enough to fill the full capacity of a 53' trailer, many shippers utilize LTL (less than truckload). Unlike traditional truckload, where the trailer is filled with freight from only one shipper, LTL consolidates shipments from multiple shippers into one trailer. Typically, these shipments are 1-6 pallets or less than 12 linear feet each.
LTL follows a hub-and-spoke model; freight is picked up at various customers and taken to a local hub (terminal) where it is off-loaded from its initial trailer and transloaded for the line haul with freight from other customers heading to a similar destination. Once the line haul carrier has reached the destination, the freight is transloaded once more to be sent out on local delivery trailers to each unique customer. Some LTL shipments will move through multiple hubs prior to their final destination terminal and delivery.
Because of transloading, it's important to consider the handling of the product. If your freight is sturdy and protectively packed, LTL shipments can be just as safe as full-truckload.
Benefits of LTL Shipping
LTL shipping is a growing mode of choice because of its many benefits. While these benefits may differ from customer-to-customer and shipment to shipment, having an overarching understanding of each will help in determining how and when to utilize LTL.
Cost Savings
One benefit of LTL shipping is that shippers pay only for the area of the truck that freight fills. So, if you only have enough cargo to fill up a fifth of a truck, you pay for approximately a fifth of the space. Other companies rent out (and pay for) the other space for their goods. For shippers that generally do not ship in bulk, LTL can be a consistent option to garner cost-savings as compared to a full truckload rate.
Flexibility
While full-truckload, long-term contract rates can benefit shippers, if the consistency of volume isn't there, these contracts often force shippers to pay year-round rates for point-in-time costs. LTL helps mitigate that risk. Each shipment is quoted uniquely based on its specs (weight, dims, freight class, etc.) and on the seasonal market.
Additionally, this advantage of LTL shipping creates flexibility (and continued cost savings) as shipment sizes often fluctuate. Shippers aren't paying for that fifth of the truck when their shipment size is smaller. This drives optionality to continue delivering product regardless of the capacity filled.
Additional Service Offerings
Additional service requirements, known as Accessorials, add additional costs in exchange for extra services beyond what is generally expected. These benefits of LTL shipping allow for customization to meet customer needs. Some of the most common accessorial options are:
Lift gate services

: If a shipper or receiver does not have a dock, the freight on the trailer is loaded and unloaded by a driver using a  lift gate. This mechanism is located on the back of a truck and raises and lowers freight to account for pickups and deliveries for locations without docks.

Inside pickup and delivery

: If product is being picked up or delivered outside of "normal parameters' ' i.e.: dock to dock, this could be considered

inside pickup and delivery

. If a carrier's driver is entering a business and moving freight via a pallet jack or two wheeled hand truck,, or delivering product from the trailer to a garage – this is considered to be "extra" work and thus, incurs an additional cost.

Expedited (Guaranteed) delivery

: When considering what is most important with each shipment, sometimes the delivery date is not critical, and a number of hours, days, or even weeks is acceptable. LTL as a mode lends itself to these shipments as its deliveries are typically within a window. Expedited or guaranteed delivery is the exception. This accessorial ensures freight is delivered upon the estimated delivery and prioritizes the expedited freight over other shipments.
Access to Professional Expertise
Partnering with professionals allows shippers to focus on aspects of their business outside of logistics. Working with knowledgeable LTL experts, a logistics solution provider like American Group can remove the confusion and complexity from LTL shipping. American Group's carrier access, industry knowledge, and customer-centric approach gives its clients peace-of-mind and the ability to focus on growing their business, rather than building a knowledge of the niche market of LTL.
LTL Best Practices
While the advantages of shipping LTL are many, its nuances are a reason to partner with professionals – especially since the unique needs of each shipment can become daunting and often lead to novice mistakes. These best practices can help ensure smooth sailing for LTL shipments:
 Provide an accurate freight classification and description

 Properly package and label shipments

 Leverage technology for shipment management and optimization

 

Partner with a 3PL that specializes in LTL

to help navigate these processes and ensure the best outcomes for LTL shipments
Take the struggle out of the supply chain. American Group has you covered with its LTL expertise and dozens of carrier options across North America. Get a quote from American Group today and see how that expertise can transform your LTL freight operations.