Why LTL Accessorials at Pickup and Delivery Matter: Residential, Liftgate, and More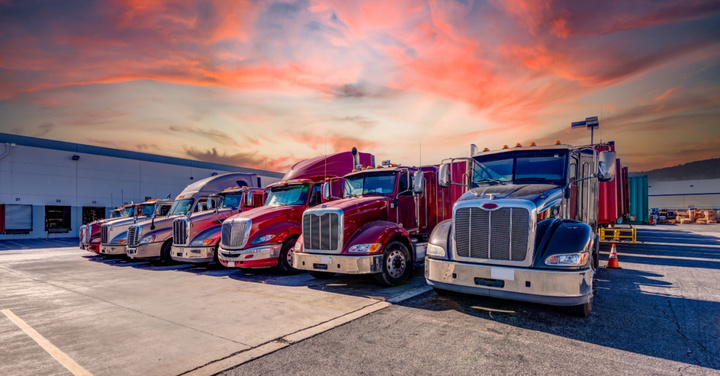 Freight shipping is a complex and constantly evolving industry with a wide range of challenges that need to be addressed to ensure that goods are transported efficiently from one place to another. Less than truckload (LTL) shipping offers many benefits and can be a cost-effective option for shippers, but it requires keen attention to detail. In particular, LTL delivery and pickup details are critical for accurate quoting and seamless service.
This article explores the importance of LTL accessorials at pickup and delivery and why they matter in transporting goods. We will look at some of the most common types of LTL accessorials, including residential delivery, liftgate service, and inside pickup and delivery, and discuss the factors that companies need to consider when determining whether to use these services. We will also provide tips and best practices for quoting and booking LTL shipments efficiently and effectively.
What are LTL Accessorials?
An accessorial is a charge billed to customers using LTL for any additional services the carrier must provide when picking up, handling, or delivering freight. There are many accessorials that may be applied to a shipment, and specific accessorial fees vary widely between carriers. This can be complicated for customers and even for experienced businesses as they onboard new suppliers or end customers that could have unfamiliar requirements. 
So why do carriers charge accessorials for LTL delivery and pickup? In short, those accessorial services take extra time. LTL carriers maintain dense freight networks that move shipments between multiple facilities en route to their final destination, which requires complex route planning for maximum efficiency. Special handling or transit requirements add an extra layer of complexity and can slow down loading and unloading operations. Not only does this time impact the carrier's operations, but it can also cause the carrier to miss other pickups and deliveries along a route.
When it comes to LTL, time is money. If LTL freight has any non-standard operational requirements, carriers will recoup the added operational expense by charging an accessorial.
Accessorials at Pickup and Delivery: The Need to Know
Here is a list of the most common LTL delivery and pickup accessorials:
After Hours Fee
This fee is charged when pickup or delivery occurs outside regular business hours — usually, 8 a.m. to 5 p.m. After-hours fees are often incurred with delivery appointment fees when the appointment falls outside designated business hours. 
Convention, Exhibition, and Tradeshow 
This accessorial will apply when a shipment is delivered to or picked up from a convention center, exhibition, or tradeshow. Keep in mind that these events could potentially be paired with other accessorials, including limited access, delivery appointment and/or liftgate. 
Inside Delivery or Pickup Fee
This fee will be charged when a shipment is inaccessible from the dock or loading area or when a driver is required to bring freight inside at delivery or retrieve it from inside a pickup. This is often added at the point of delivery because the receiver does not realize it is a chargeable service. 
Liftgate
This is a common requirement for LTL delivery for small businesses, restaurants, residences, or other locations that do not have a loading dock. Liftgates are electric or hydraulic platforms at the back of a trailer that allows freight to be lowered or raised from the ground. Not all trucks come equipped with a liftgate, so it is imperative to signify at booking when it is needed so carriers can route trucks appropriately.
Limited Access
This fee is charged when pick-up or delivery occurs at a consumer location, a problematic area to maneuver, or a protected area. This includes schools, churches, government buildings, storage facilities, and construction sites. These locations are usually time-consuming, as parking a truck and figuring out where and how to unload freight can be difficult. This is often charged with inside delivery, liftgate, and/or notify before delivery.
Notify Before Delivery and Delivery Appointment Fees
LTL carriers prefer open delivery windows because it allows the most flexibility to route LTL deliveries based on location optimally. Delivery appointment and notification requirements put additional pressure on the carrier and can substantially slow delivery processes, so they come with additional charges. Notify before delivery indicates that the receiver needs to be called before arrival and is often used for residential or other non-staffed facilities. While the phone call itself is not burdensome, if the receiver cannot be reached, these shipments can result in significant delays or additional redelivery fees.
Delivery appointments are strict appointment times that must be made in advance and are common with many big box retailers, grocers, and distribution centers. Also note, these facilities are notorious for lengthy waiting and unloading times. Some LTL carriers will not accept freight into them – so confirm at booking that they can support both delivery appointments and the specific delivery location. 
Residential Delivery or Pickup Fee
This fee is charged when a delivery or pickup is requested at a residential address, which is challenging because it often requires smaller trucks to navigate narrow residential streets. LTL residential delivery has become a prevalent issue in today's direct-to-consumer market.
How Can Customers Avoid Surprise Charges at Delivery and Pickup?
With many accessorial fees at delivery and pickup, shippers must know how to limit unexpected costs. Shippers can limit unpleasant surprises at delivery and pickup by employing simple strategies that ensure accurate LTL quotes and seamless service.
Know facility requirements

: Ask questions and get familiar with shipper and consignee facilities. What are their capabilities for loading and unloading freight? If it is not a standard warehouse, you will likely need to account for at least one accessorial. 
Communicate with carriers

: Communicate all loading and unloading requirements when quoting and booking to ensure that appropriate accessorials are included in the freight costs from the beginning. 
Choose a knowledgeable LTL broker

: Easily navigate the nuances of LTL delivery and pickup with an

experienced LTL freight broker

. Let the experts help determine the appropriate accessorials to avoid unexpected and unnecessary surprise charges.
Get Knowledgeable LTL Support with American Group 
With 30 years of experience, American Group is dedicated to helping shippers get LTL details right the first time. We work closely with shippers to strategize and optimize LTL freight while minimizing errors and costs every step of the way. 
Contact American Group today to learn more about our customized LTL shipping solutions and allow us to show you the difference simplified LTL shipping can mean for your business.