How to Choose the Best LTL Freight Broker Solutions for Your Supply Chain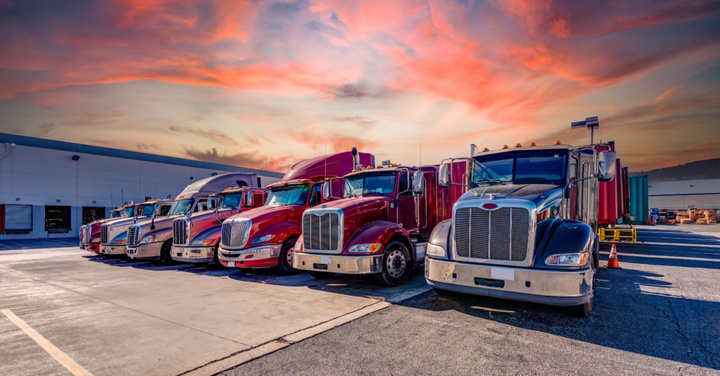 With the American LTL market projected to hit a staggering $104.8 billion in 2023,  shippers have more options than ever for LTL transportation solutions. However, not all LTL transportation solutions providers are created equal. With more options than ever, how can shippers know which transportation solutions provider suits their logistics needs?
For shippers looking to find the right LTL freight companies for their logistics, we've dug into the essential facts for finding your ideal LTL freight broker.
What is LTL Freight?
LTL freight, or less-than-truckload freight, is an option for shippers looking to distribute goods throughout their service range without using an entire trailer. Instead, after the goods are loaded alongside other freight — resulting in a whole truckload — the driver then transports them to multiple stops, where each load is delivered to its receiver.
This method helps shippers save significantly on transportation costs and presents a sustainable alternative to FTL (full truckload) shipping by allowing freight to "carpool" to its final destination. In addition, as e-commerce and omnichannel distribution have grown, LTL freight services are becoming increasingly vital to building the elegant, efficient supply chains that shippers demand. 
Despite LTL freight's increasing importance, shippers need help finding the best LTL 3PL for their transportation needs. Shippers often face a few common challenges when working with LTL freight brokers.
Limited Service Range

makes it difficult for shippers to scale operations as demand grows. This can leave shippers limited by their freight carrier, rather than encouraged. 

A lack of Flexible Capacity

can leave shippers in the lurch when needing prompt transportation. With today's complex supply chains requiring an ever-expanding range of freight options, shippers need rapid access to flexible capacity to meet all transportation needs.

Poor Visibility

means that shippers often need to be aware of high-dollar shipments. Without visibility through a tech-enabled LTL freight brokerage, shippers can contend with inaccurate ETAs and dissatisfied customers. 
While these challenges can present significant hurdles for shippers, they can be avoided by dedicating time and energy to finding the right LTL freight broker for your supply chain. To make finding the proper third-party logistics LTL shipping provider easier on busy shippers, we've dug into five features shippers should prioritize when searching for their next LTL freight broker. 
Five Features of the Right LTL Freight Broker
Flexible Service Offerings Focused on the Customer
When searching for the best LTL freight brokers, shippers must keep in mind the full scope of their service needs and the service needs they may need in the future. The best LTL freight brokers have access to a wide variety of transportation equipment through strong carrier networks, providing shippers with access to the right freight solution for their transportation needs. In addition, the best LTL freight companies understand when it's time to combine shipments and convert to full truckloads to reduce cost, as well as when to prioritize shipments to ensure they meet strict ETAs. Pairing flexible capacity with logistics know-how, the best LTLs improve on the basics by offering various services, including home delivery, last mile, and white glove. In addition to these more traditional added services, the best LTL freight companies are working to meet increasing demand from growth-minded shippers for value-added services. 
Value-added services, which often include specialized transportation and storage, freight bill auditing, ocean, air transportation, and cargo claim resolution, provide shippers with an ever-expanding range of transportation services through a single-source provider, simplifying payment and processing while expanding capabilities. 
With a broad range of equipment options, scalable service range, and an ever-expanding list of value-added services, the best LTL freight brokers provide growth-minded shippers with the assets they need to grow with confidence, knowing their 3PL is ready and willing to go the extra mile. 
Top-Tier Transit Time to Meet Customer Demand
According to Insider Intelligence, 62% of shippers define an excellent shipping experience by how quickly the item is delivered. However, as the booming e-commerce industry continues to drive up customer expectations for fast shipping speeds, shippers are under pressure to provide more immediate, less expensive delivery. Developing a partnership with an LTL freight broker to meet rising customer and client expectations ensures they stay competitive in an increasingly crowded marketplace. 
High-Value Visibility
Nobody likes being left in the dark. Despite this, LTL freight carriers often leave their clientele in a difficult position, with only an "in-transit" notification to tell them their shipment is en route. However, by choosing an LTL freight broker that offers an integrated, cloud-based TMS (transportation management system), shippers can access vital transportation information through a single platform, ensuring unprecedented access to the latest information. Moreover, with this information from a TMS-equipped LTL freight broker, shippers can keep all stakeholders in the loop and up to date. 
Pricing
By working with an LTL 3PL provider to handle large freight volumes, shippers can see significant savings on transportation costs.  An LTL 3PL provider can provide access to better pricing than the carrier. 3PLs can compare and negotiate rates across multiple carriers and offer the best blanket rates to their customers. The best LTL 3PLs take advantage of an ever-expanding list of carriers to help their shippers find the right price for their transportation needs. 
Expertise
Regarding LTL shipping, there are many advantages to using a 3PL or broker. These experienced professionals can not only identify inefficiencies, navigate the shipping process and streamline supply chains but also provide a wealth of expertise to help solve any issues. Furthermore, thanks to the high volumes and consistency of shipping, 3PLs can cultivate relationships with carriers that directly benefit the shipper, allowing them to secure better rates and preferred modes of shipping.
Document Management
In LTL shipping, where multiple transit hubs may be involved, paperwork can quickly become overwhelming. A 3PL can help by creating, aggregating, and organizing bills of lading, proof of delivery, and other shipping invoices in an easily accessible online space. This provides carriers with the necessary documents while streamlining the process for shippers. 
Special Requirements
The best LTL freight companies can accommodate shippers with special requirements or accessorials, such as liftgates, inside deliveries, hazardous materials, or restricted access pickups. If the shipment volume is substantial, the 3PL can bargain with the carrier to eliminate some fees related to these unique arrangements.
Customer Service & Experience
When you use a 3PL for your LTL shipping requirements, you gain the benefits of a knowledgeable team of professionals who can offer a customized experience for your company. They can identify the right shipping options and cost savings that are best suited for you. Additionally, a 3PL can act as an intermediary between your business and the LTL carrier so that they can bargain for competitive rates on your behalf, considering your particular needs. Furthermore, they provide a direct line of communication to the carrier's customer service representatives, ensuring that communication remains efficient and allowing you to focus your resources on business operations. At the same time, they manage the logistics and take care of any shipping issues.
Pairing Experience with Innovation, American Group is the Transportation Industry's Choice for LTL Freight 
The search is over for shippers seeking the right LTL freight broker. American Group, one of the fastest-growing Logistics Service Providers in the country, offers a full range of reefer, dry vans, flatbeds, and configurations to ensure they're ready for whatever your supply chain demands. 
Expedited Shipping

options provide shippers with the resources to move time-sensitive shipments efficiently. 
LTL Freight Logistics

throughout North America means your freight is handled, whether traveling across town or coast to coast.

 
With literally dozens of LTL carrier options providing service throughout North America, it's no wonder the transportation industry chooses American Group for Shipping, Simplified. Get a quote from American Group today, and see how decades of logistics expertise can transform your LTL freight operations.