Five Misconceptions About LTL Freight Shipping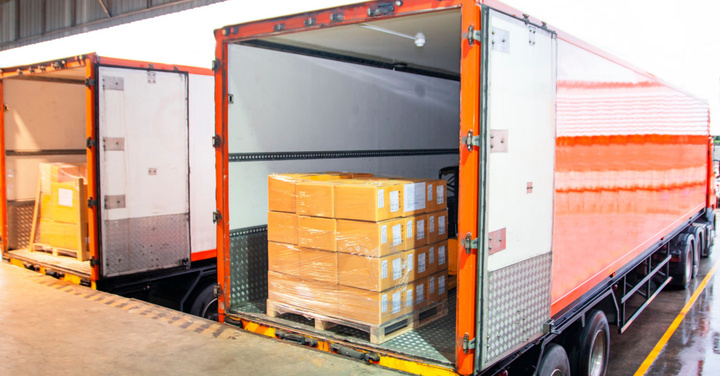 Less-than-truckload (LTL) shipping is an essential component of a well-rounded transportation strategy, yet LTL is often overlooked as a viable option. When truckload rates are low and predictable, as they were in November 2022 at a low of $1.67 per mile, shippers are less likely to consider alternative shipping options. However, truckload spot rates have since bounced back and stabilized at $1.98 per mile, so many shippers are looking for cost-saving opportunities with an increased reliance on LTL freight shipping. 
While LTL is known to be a cost-effective shipping alternative, pervasive and persistent myths about LTL prevent shippers from realizing the benefits of this mode. This article will present five of the most common misconceptions about LTL shipping and encourage shippers to reconsider the role LTL plays when managed through a trusted partner like American Group.
How Does LTL Freight Work?
As the name implies, LTL freight is a method of transporting goods that do not require the full truckload space. This means multiple shipments from multiple shippers are moved in the same truck. Typical LTL carriers limit shipments to those weighing between 150 and 10,000 pounds, arranged on up to six pallets – although individual carriers may allow exceptions for the number of pallets and may support unpalletized freight that is moved in boxes or crates. 
LTL carriers efficiently move more goods for more shippers, and the shippers benefit from flexibility, environmental friendliness, and cost savings.
The growth of the e-commerce market has fueled freight shipping LTL's importance and market growth. In a 2022 e-commerce market forecast, Morgan Stanley noted that global e-commerce rose from 15% of total retail sales in 2019 to 21% in 2021. Furthermore, Morgan Stanley predicts the global e-commerce market could grow from $3.3 trillion to $5.4 trillion in 2026, continuing a growth trend that many thought would end after the pandemic. Once consumers relied more heavily on e-commerce, they kept pushing the e-commerce market share growth due to its numerous advantages for convenience and affordability.
In the U.S., e-commerce could rise as high as 31% of all sales by 2026, making shipping LTL freight an essential component of a strategic, competitive transportation network. 
Five LTL Freight Misconceptions
Shippers that follow a "what has always worked" mentality often have preconceived notions about what it means to ship LTL freight. More often than not, these misconceptions about LTL are the exact opposite of the actual benefits they can realize with this adaptable mode.
Let's examine the five most pervasive LTL myths.
1. LTL freight is slower than other expedited modes.
A common myth is that LTL is slower than other modes of transportation. One would think moving freight by air instead of over the road would get it to its destination faster, just as flying gets travelers to their destinations faster.
This myth is only valid when the shipment needs to travel a very long distance, like coast to coast. For shorter distances, such as regional deliveries, freight LTL shipping options often see next-day delivery with guaranteed times. In addition to performing as fast or faster than air freight, the cost is also tremendously lower.
2. Visibility suffers in LTL freight.
Shippers unfamiliar with freight LTL shipping often assume that such an option doesn't offer the necessary visibility to support their supply chain needs. This myth is just that, a myth. With cloud-based transportation management systems (TMS) from an LTL freight brokerage , shippers see their goods moving in real-time, with automated updates while in transit and after delivery.
3. LTL has poor customer service. 
LTL freight shipping has a historically bad reputation of endless hold times, inaccurate tracking updates, and poor freight claims management, but this doesn't have to be the case. Brokerages with specialized LTL services manage carrier interactions on behalf of shippers, to deliver a seamless, personalized, and customer-first LTL experience. 
4. Specialized freight requires more than LTL can offer.
Tech-enabled LTL carriers offer flexibility and on-demand shipping methods to fit specialized freight needs like over-sized, crated, or reefer. No matter the size, packaging, or special handling requirements, advanced LTL providers can find a solution to move LTL freight.
5. LTL freight can't provide concierge-level service.
In many ways, it could be said LTL carriers and brokers offer better service than other shipping methods. Pairing technology with capacity in a wide network of specialized carriers, LTL freight shipping provides flexible on-demand concierge service. Look for a brokerage partner that specializes in LTL and offers live support on every shipment. 
Forget the LTL Myths
Businesses need more flexibility to serve growing omnichannel needs. E-commerce growth and new distribution models require that those flexible solutions scale with shippers.
LTL freight shipping offers excellent options for shippers not needing the capacity of a full truckload, letting them ship specialized items, access LTL reefer shipping, and save money. Shippers can expect timely deliveries with the visibility to ensure them.
With LTL shipping, shippers take greater control over their supply chains with more options to best fit their needs for any load.
American Group offers a complete concierge experience, pairing shippers and their freight with the best LTL partners. Shippers rest assured that they have total visibility and that every type of shipment is accommodated.
Contact American Group today to get an LTL quote and allow us to show you the difference simplified LTL shipping can mean for your business.